Ready to take off - Innovation for Airport Media at Schwechat Airport
The advertising spaces on the passenger boarding bridges are one of the most important exclusive products of Airport Media at Schwechat Airport. Changing these large foliations is costly and time-consuming. We have changed that: With a new, innovative system.
Safety in numbers
Advertising spaces at airports are a very exciting and complex challenge. On the one hand, of course, the quality of the advertising media must be right, and on the other hand, the highest safety and technical standards must be met.
Therefore, even the preparations for the project were extremely complex and required a new approach. Airport areas are exposed to strong wind forces, which conventional mounting methods are not able to cope with. For this reason, decals or foils are traditionally used, but this has some disadvantages, such as lower flexibility.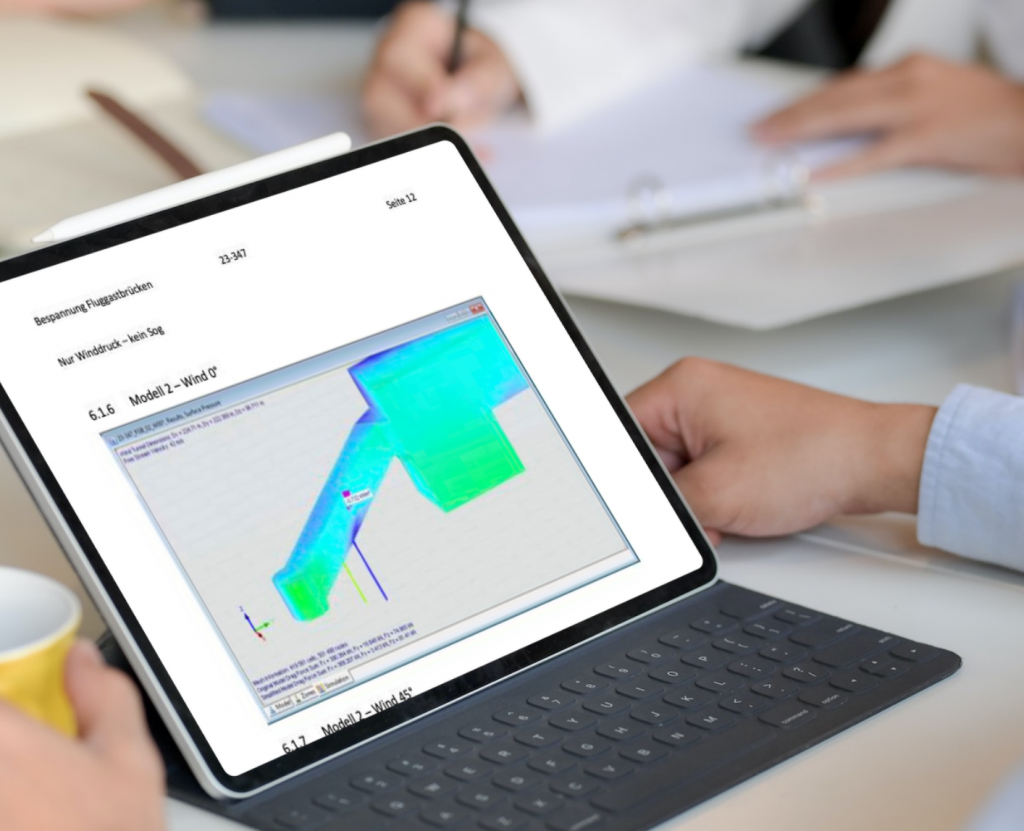 So it was clear to us that we would not achieve a satisfactory goal with conventional systems. That's why we went back to the drawing board. After intensive deliberations and extensive prototyping, we identified a solution that would stand up to all requirements. Since this new solution had to meet the highest safety standards, we had extensive and cost-intensive structural calculations performed for the prototype. In the process, every single element – from adhesives to the material of the fasteners – was closely scrutinized and tested until we were sure that everything had been planned perfectly.
Easy come, easy go
From all these preparations and calculations, we finally developed a special mounting system similar to one already tried and tested in the fleet media sector. This means that Airport Media will be able to dispense with elaborate foiling in the future. Instead, subject changes are extremely quick and easy – without sacrificing quality or safety.
"The advertising on the passenger boarding bridges outside is a landmark from Airport Media's product portfolio at Vienna Airport. The technical challenges for the implementation are therefore correspondingly high.
With the new TRAXX system, Trevision provides a medium that optimally meets these very high technical requirements. The smooth changeover to the new tension frame system on all 20 passenger boarding bridges at Pier North in just a few weeks further impressively underlines Trevision's high level of professionalism."
Ilse Koinig, Head of Advertising – Airport Media at Vienna Airport
Proof of Success
The highly complex and demanding work in planning and implementation has paid off. Thanks to our new system for the advertising spaces on the passenger boarding bridges, Airport Media not only gains an extremely high degree of flexibility through great time savings in changing subjects. They also benefit from cost savings in the production of advertising media and the reduced time required.
Do you also want to modernize your airport media offerings? And benefit from the cost and effort savings?