The Swatch Group is one of the largest watch manufacturers in the world. TREVISION continuously gives its stores worldwide the latest look.
In new splendor. A company that operates worldwide. 800 stores in Europe, Asia and North America. They are all to shine in a new light on an ongoing basis. In a new look. Based on a unique store concept: self-adhesive films as floor and wall coverings for a new look. One theme for numerous surfaces in a wide variety of sizes. And additional materials are needed for special projects – such as textile printing for various frame systems.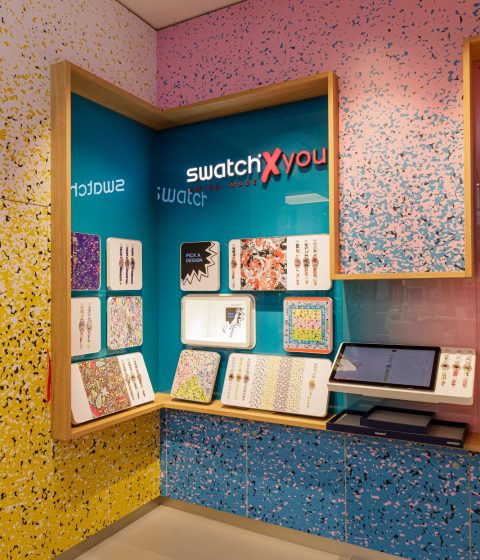 Maintaining an overview. An in-house service team and a project team ensure that the customer can be adequately advised on all technical and logistical issues.
Over 60,000 different frames and surfaces. To manage such a large number of adhesive foils & textile frames, it is necessary to build a dedicated software solution – including database and campaign management tool.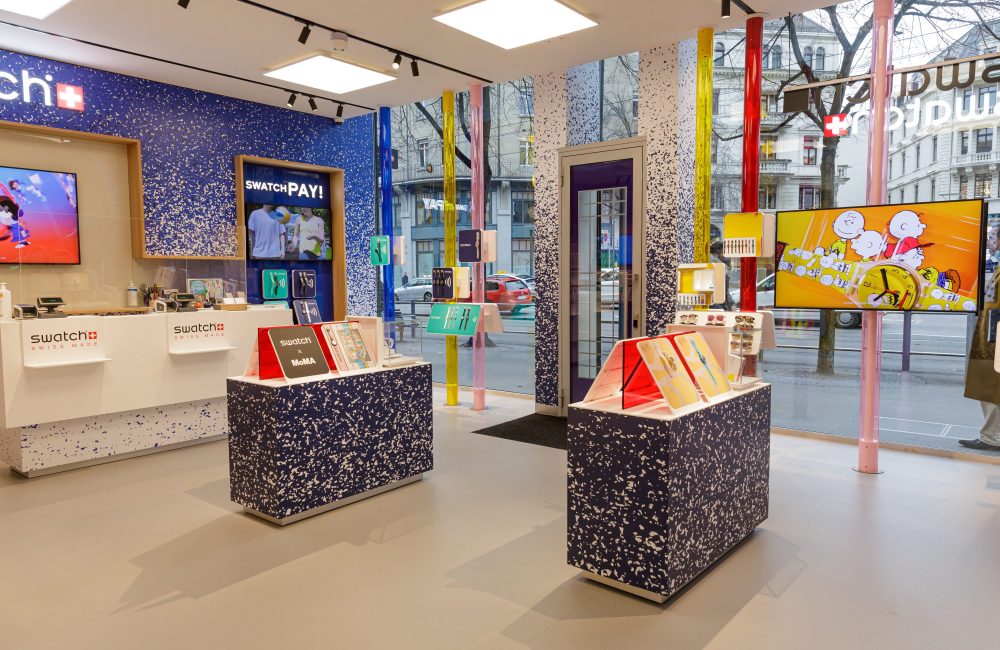 We care about every detail. When bonding the films, precision work at the highest level and a great deal of sensitivity are required. Coordination with material suppliers guarantees a suitable print medium. The customer can use its own software solution to coordinate the planning of new openings and campaign management. TREVISION thus makes worldwide launches possible at all levels: software, printing technology, frame technology, logistics and global network.