The first impression counts,
we made it special.
Colliers Real Estate is a global leader in professional real estate services and investment management with 62 offices worldwide. One of them is in the middle of beautiful Vienna.
Arrive and feel at home. That's exactly what all employees and guests should feel when they enter the office on Singerstrasse. After all, the real estate search is all about finding a place where searchers feel comfortable. With Trevision's solution, that feeling starts as soon as you enter Colliers' office.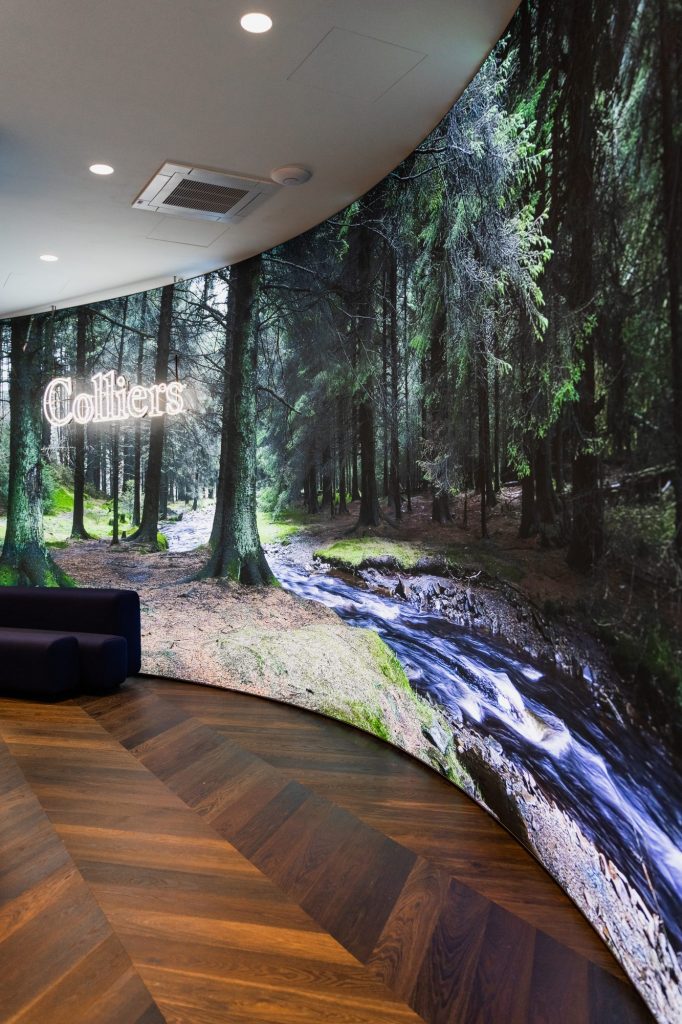 The highlight is an eight-meter long printed lightbox wall that welcomes people. The image shows a natural forest landscape, so realistic that you can literally smell the trees and hear the stream babbling.
Another highlight is the glass construction laminated with foil, which reflects modernity and the city in contrast to nature. With the new reception area, customers and employees should feel even more comfortable from the very beginning.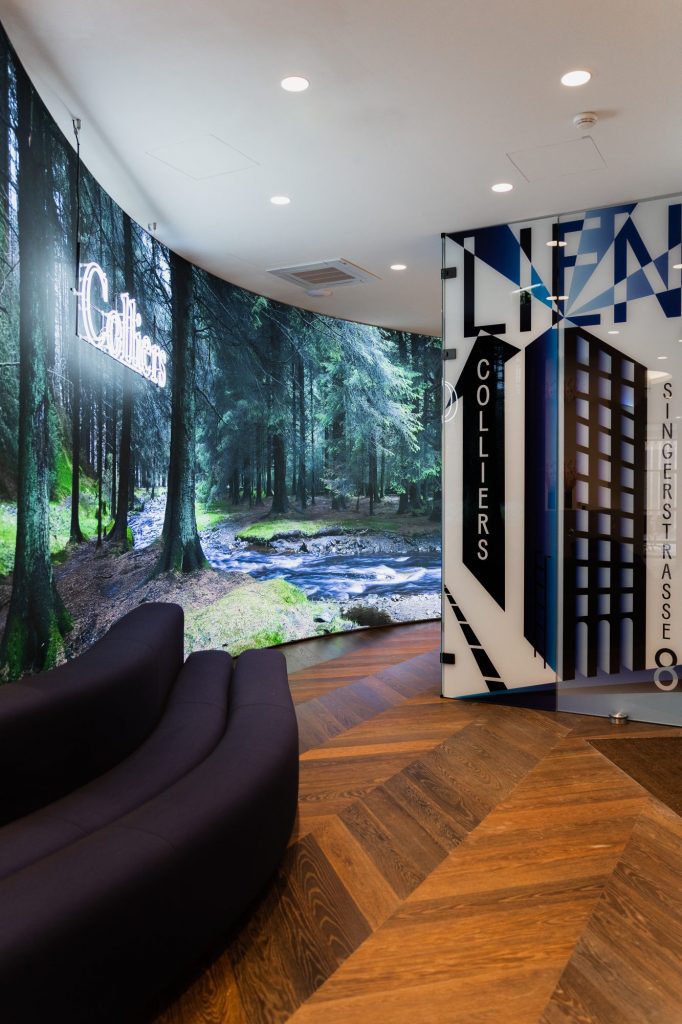 The image with its natural light invites you to linger, you would like to stop for a moment and take a breath. This calmness, which the entrance area radiates, runs through the entire office. With this comforting feeling, you can relax and find the next place of well-being.