A facade encasement to reflect the core values of furniture store De Stefani: modernity, innovation and high quality products. Inspired by nature, implemented by TREVISION.
How can we transfer the high-class product portfolio of De Stefani with a facade encasement, without stealing the show from the imposing nature of the most beautiful area in South Tyrol: the Vinschgau?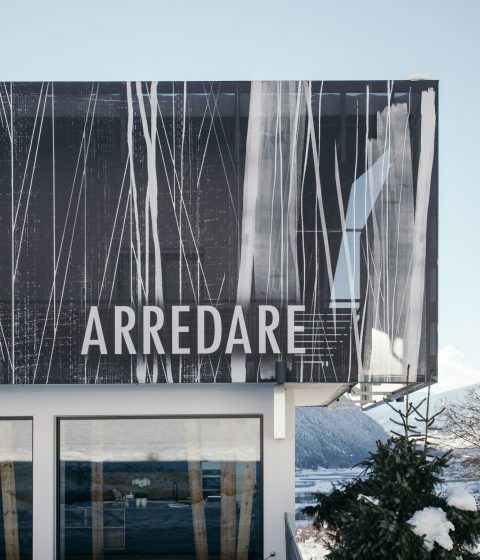 The best groundwork: To obtain a coherent result it was crucial to produce a precisely fitting substructure.
We make the net work: In only 3 days our mounting specialists assembled 200 m2 of printed net. Chapeau!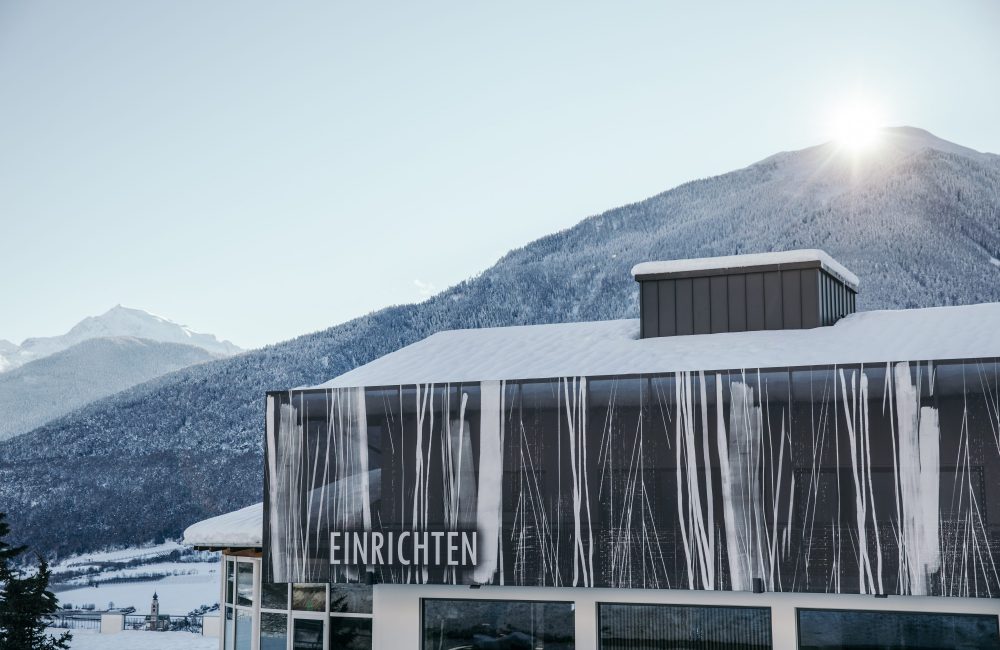 A unique, custom-made design object. The modern facade cladding becomes one with nature and reflects the values ​​of the furniture store. Even in the midst of the stunning landscape, De Stefani becomes an eye-catcher from afar.