PINK SUNSHINE for the Vienna State Opera House
A landmarked firewall as a living exhibition
The fire protection wall between stage and auditorium of the Vienna State Opera is there to prevent the spread of fire if necessary – like any other firewall. Since 1998, however, this wall has been much more than that: The art club "museum in progress" yearly turns it into a temporary and living museum space in cooperation with Vienna State Opera and Bundestheater-Holding.
Modern art on cultural treasure- 176 m2 on PVC with fire protection certification.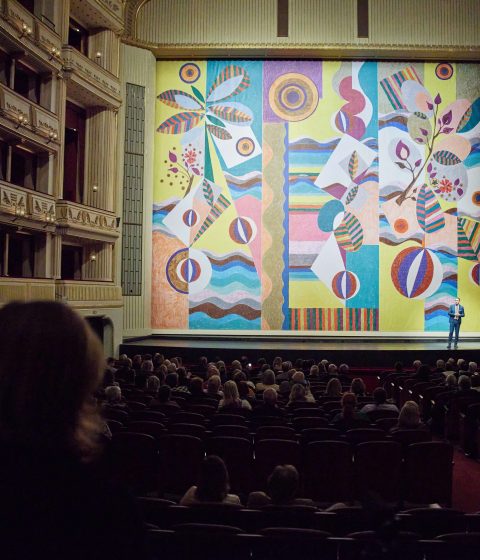 Challenge: TREVISION produced and installed the impressively large art works. The main challenge for the project "Iron Curtain" was not to modify the landmarked and original fire protection wall of the Vienna State Opera.
Solution: This year's artwork by Latin American artist Beatriz Milhazes was printed on PVC nets using innovative processes. Magnets are used to install it directly on the firewall, which is protected as a historic monument. Through this technique the symbol of reconstruction, the post-war curtain designed by Eisenmenger, remains untouched and provides a stage for modern art at the same time.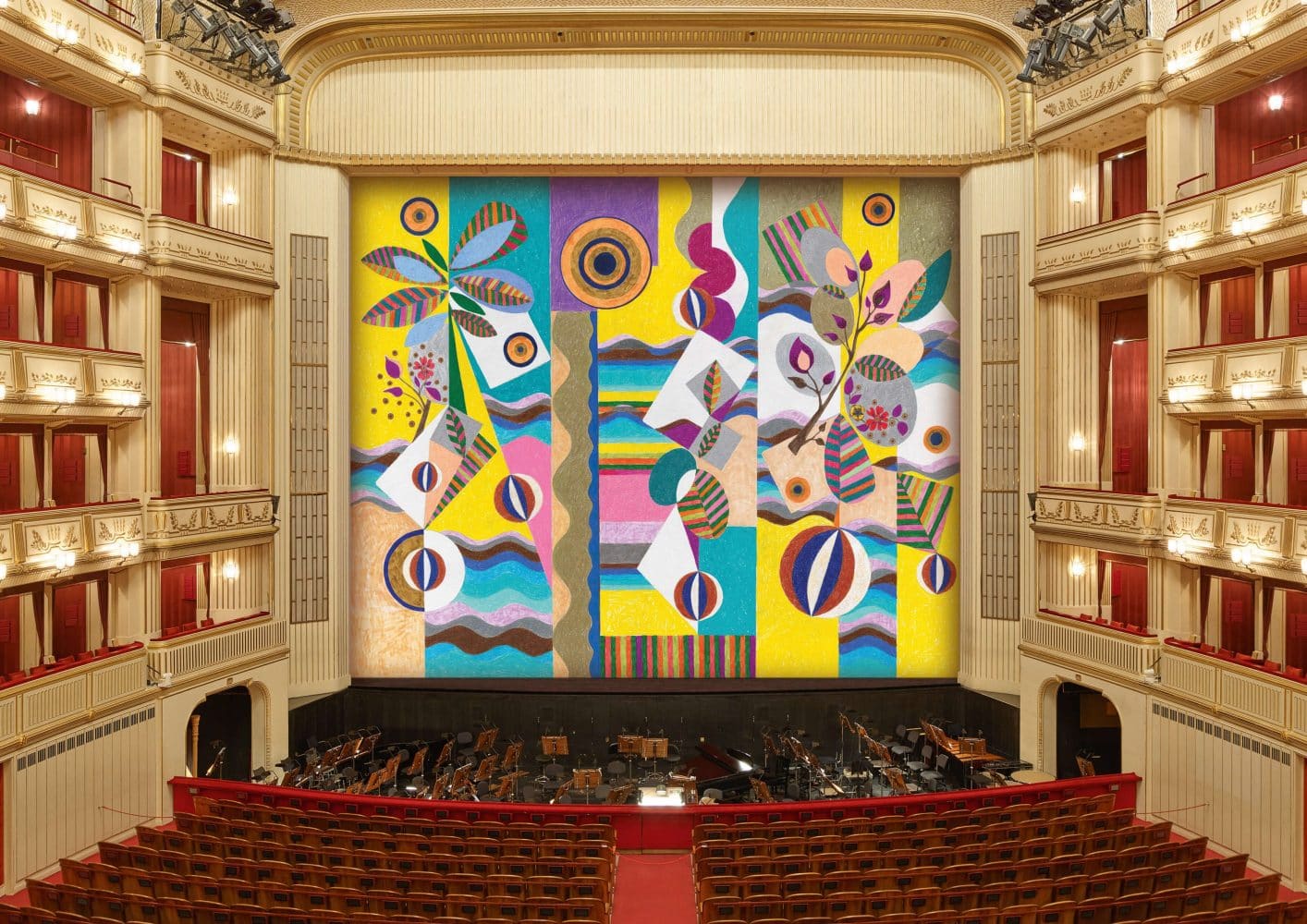 THE RESULT: INTENSE COLOURS FOR INTENSE MOMENTS
The 24th edition of the "Iron Curtain" can be seen until the end of June 2022 and delights visitors with 176 m2 of colourful and a densely layered landscape during the intermissions between opera or ballet.
Credits:
Beatriz Milhazes, Pink Sunshine, Iron Curtain, museum in progress, Vienna State Opera, 2021/2022, Photos: Andreas Scheiblecker, © museum in progress (www.mip.at)