Art like crumpled paper: Ester Stocker's "Wrinkle Sculpture in Three Parts" is reminiscent of a long-discarded idea. TREVISION gave it the right structure.
100 Years of Salzburg Festival. For the history-charged anniversary, not only events that were actually realized should be remembered. The focus of the project "The Dream of a Fairy Temple" lies upon ideas: It turns those plans and concepts into a subject of discussion that remained, after all, a dream.
A crumpled piece of paper. A discarded plan. Esther Stocker's three-part sculpture shows pages from the brochure advertising the construction of a festival hall, back in 1890 – text and depiction of the building, monumentally condensed. "The Mozart Festival Hall in Salzburg" should have been built on the Mönchsberg of Salzburg. The undertaking foundered. In its place now lies Stocker's art project.
Of systems and their destruction. Stocker's project hovers between these two poles, creating a field of tension similar to the one of culture and nature, an arrangement as a "stage" in the "nature environment" of today. A memory of an idea that wasn't realized. And still it has left its marks.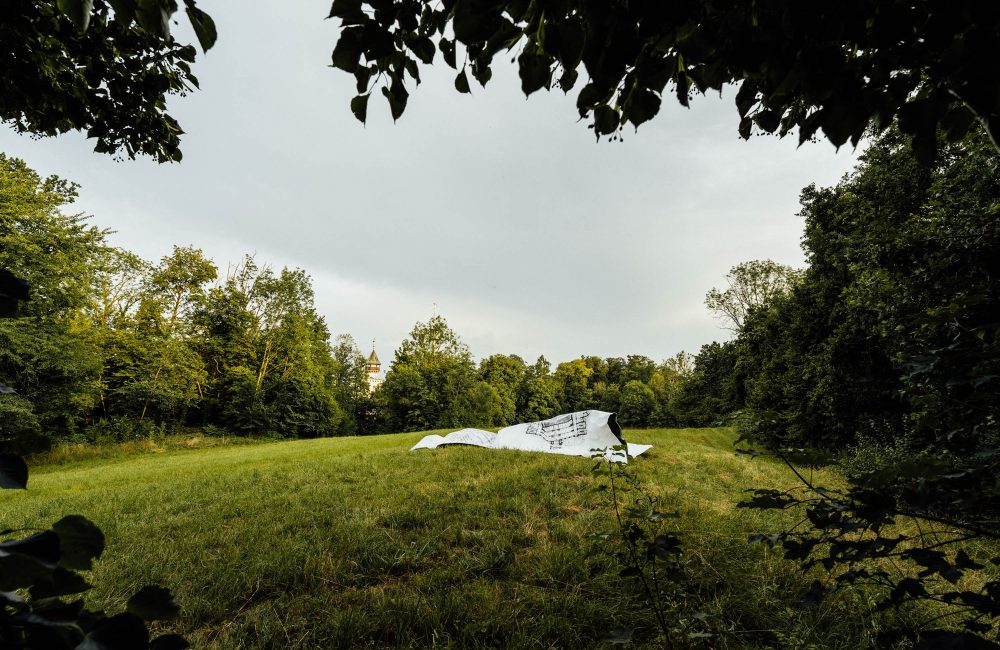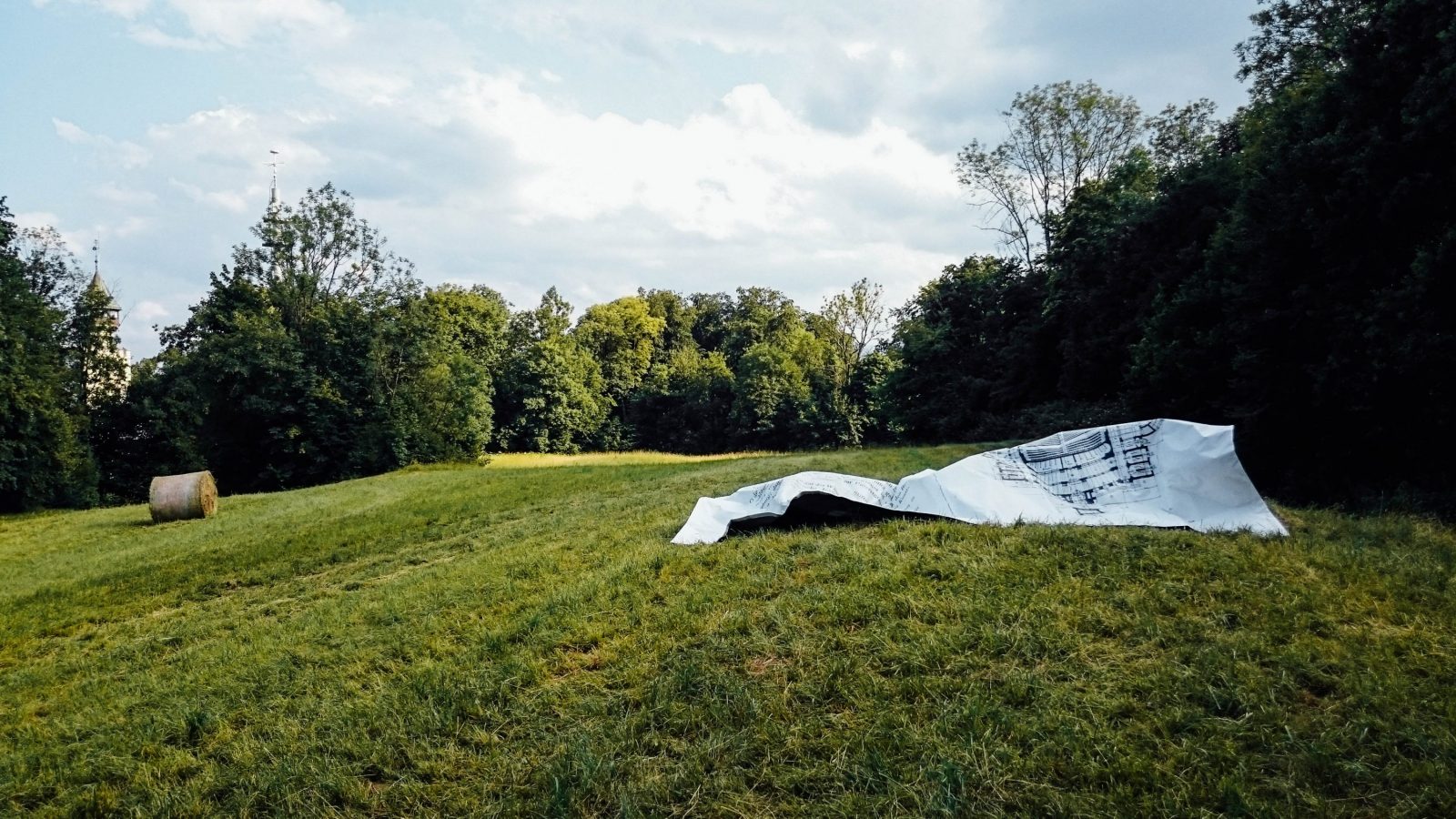 Making ideas tangible. A sculpture literally made of paper wouldn't have survived long at the Mönchsberg. But the remedy is provided in the form of an alternative material: the Stocker studio produced the sculptures in aluminium – covered with tarpaulins printed by TREVISION. In a way that ensures that they remain true to the artist's concept. An oversized reflection of crumpled paper, an almost perfect imitation of its structure. Imprinted tarpaulins are transformed into an art object. And memory has entered today.