BoConcept Facade Encasement
The Danish furniture BoConcept stands for its simple and, at the same time, urban style. TREVISION transferred this philosophy to BoConcept's exteriors.
How can interior design be realized in the exterior area as well? The selling space of BoConcept should mirror the concept of its Danish Urban Design.
Go big or go home. An entire recreation of the store facade was planned.
From the inside out. The facade was encased with a frame system, making the simple urban style of BoConcept already tangible from the outside.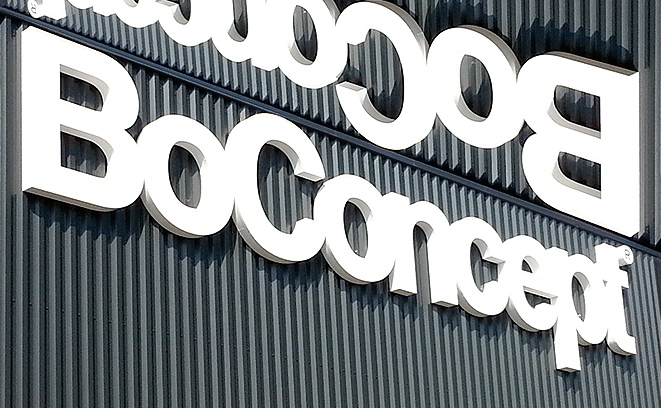 A self-consistent master plan. On the encasement, we mounted LED letters, guaranteeing the visibility of the brand also from a further distance. Through the characteristic design of the facade, the interior and exterior of the store melt together to a conceptually coherent overall picture.