AUMAERK - Butchery as a work of art
We all know the well-known saying: "A feast for the eyes." But we figured that the visuals are important way before that – at the first meeting, so to speak. That's why we used our client's poppy design to transform their new flagship store into a true work of art
AUMAERK has stood for uncompromising quality from the very beginning. The new centerpiece of Karin and Harald Neumaerker's company in Vienna also had to live up to this claim. Therefore, we entered into an intensive exchange with the two entrepreneurs from the very start in order to perfectly stage their vision, their designs and their products.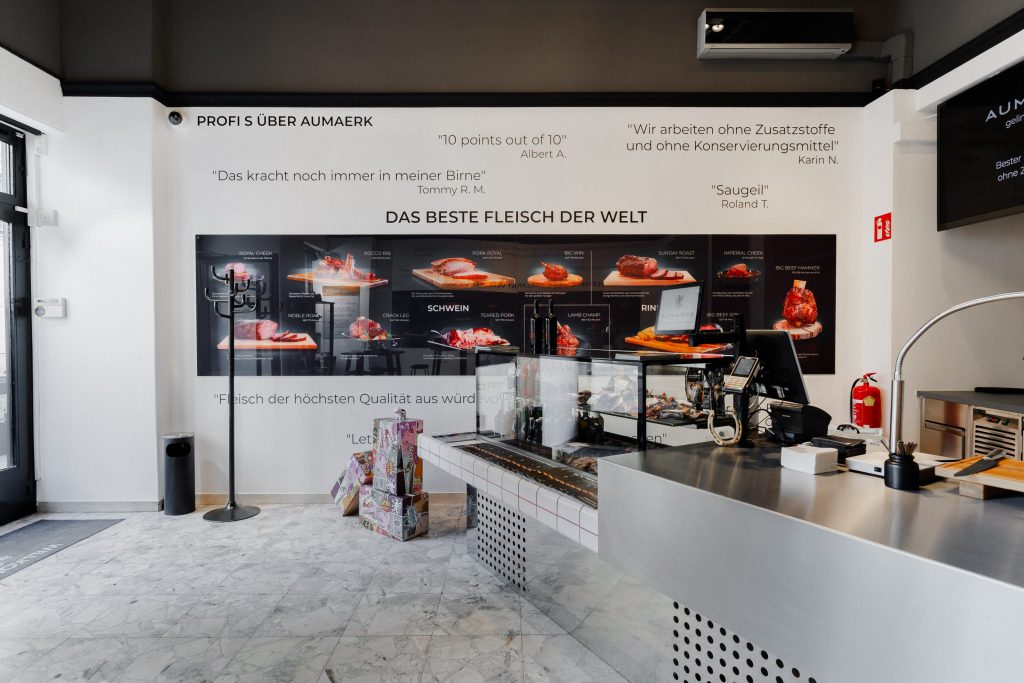 For the "best meat in the world", a special approach was needed to showcase the products in an extraordinary way. This challenge got our creative energy bubbling and we pulled out all the stops from our extensive portfolio.
Light boxes and acrylic boards awaken the imagination of the visitors. Foil plots and covered pictures on the walls magically attract the eyes with the unmistakable and pop art style of AUMAERK and provide an incomparable ambience. And the targeted use of high-quality glass surfaces gives the overall picture a noble shine.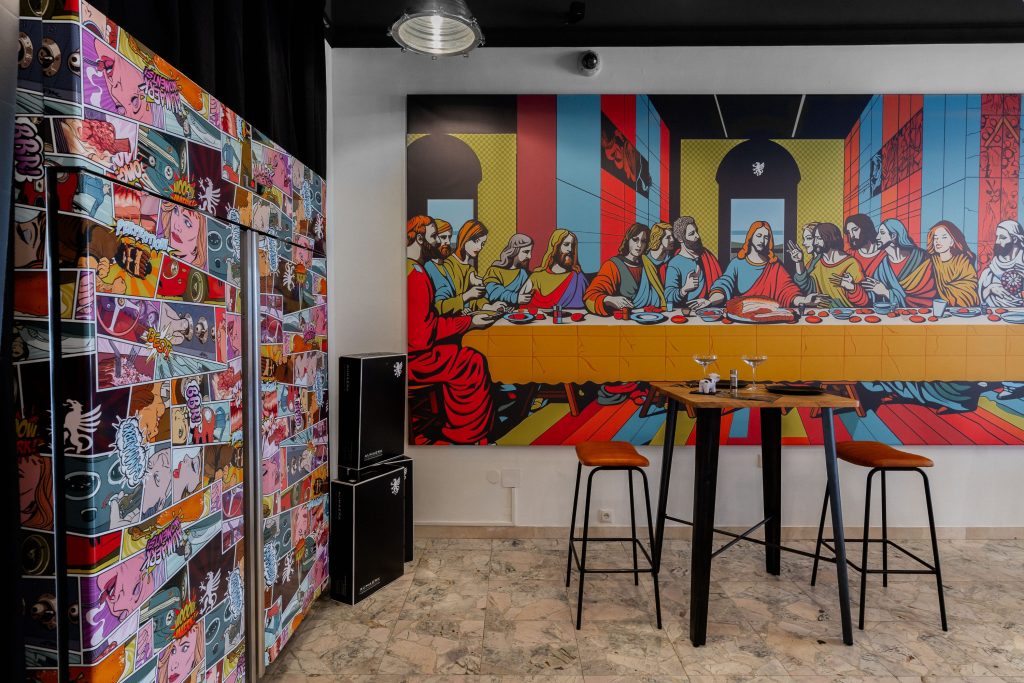 That's how Harald Neumaerker felt when we presented him with his finished flagship store. But for us, too, it was a beautiful project that has become a real feast for the eyes. A unique object that fits the extraordinary philosophy of the company and attracts hungry glances from afar.