WienIT – Wiener Stadtwerke
How we make eyes and rooms shine. WienIT is the digital heart of the Wiener Stadtwerke Group. With a custom lighting solution, we invite visitors to have a special experience in the reception area.
As with people, the first meeting – or rather arrival in this case – is important. That's why we used a custom lighting solution to turn WienIT's entrance area into a real "WOW" experience.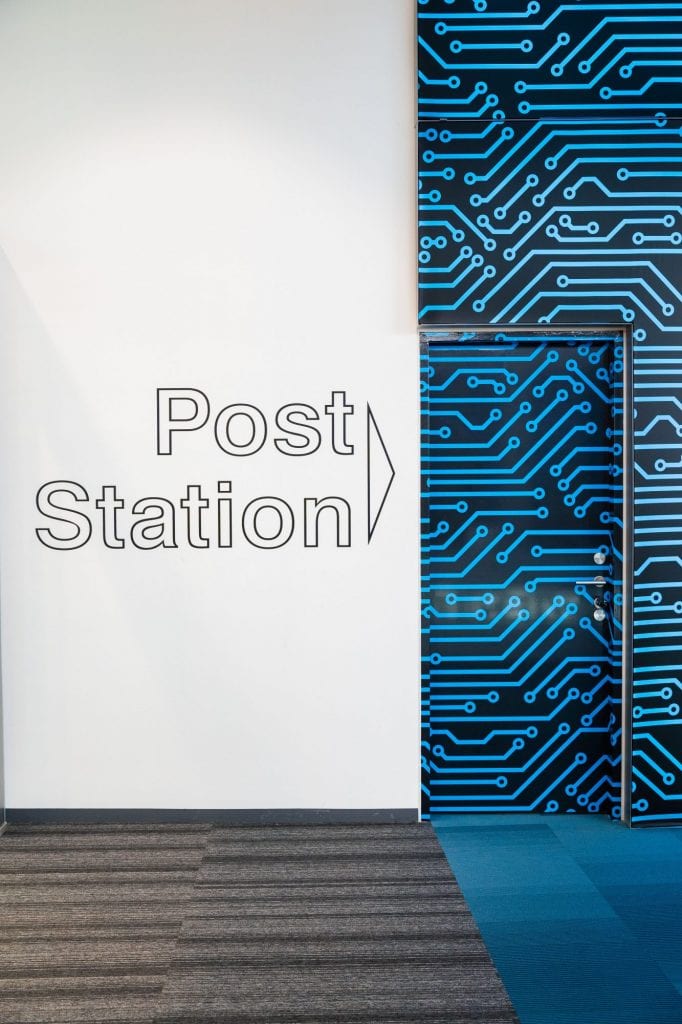 From the big to the small. The first big challenge for us was the curved wall construction. Here, we very carefully prepared the individual elements of the light box so that we could then attach them directly to the sheetrock wall on site.
Since the installation had to fit seamlessly into the conditions on site, we made some special designs: In addition to the cutouts and foiling for a door, we came up with something special for a fire hose connection point: An "inverted lightbox" – that is, an additional smaller lightbox in the large construction.
To create the impression that one is entering "the world of IT", we additionally made ceiling constructions that were suspended from the ceiling. This way, the height of the room was slightly reduced and the impression that one enters the building through a "tunnel" was reinforced.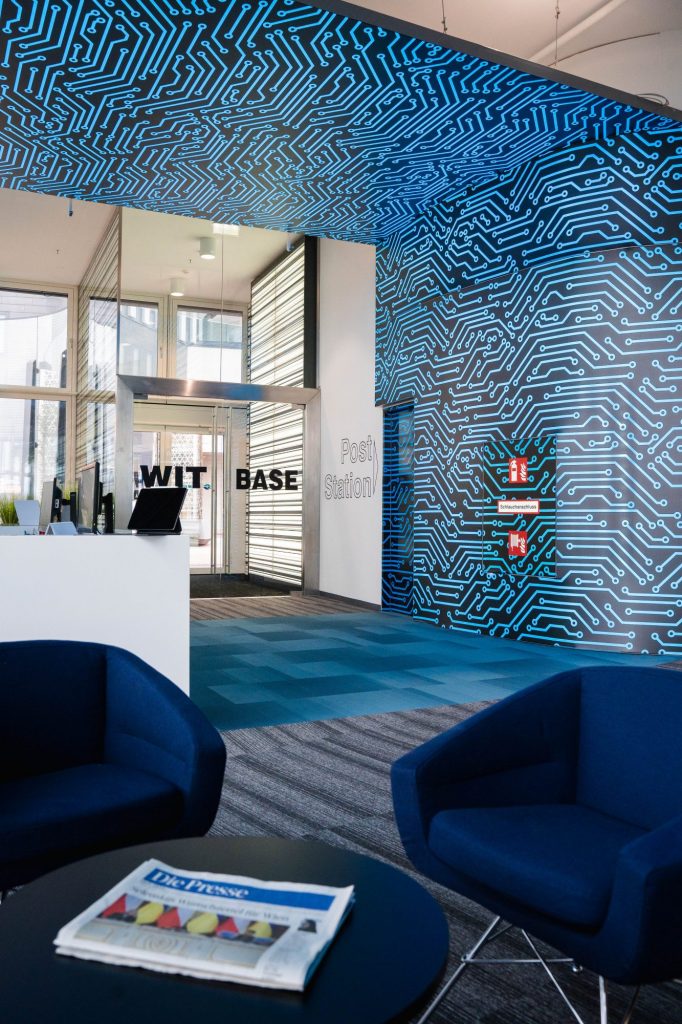 was not that easy. Special features of the space required detailed work in concept and production. With our aluminum frame constructions, we were able to respond to every single special feature of the room and the architectural conditions. And give the room a very special "glow" with our light boxes.
Making-of "Behind the Screens"
Everything is illuminated
The technical-futuristic design with a nice contrast between light and dark blue tones, derived from the corporate colors. But this doesn't just fit WienIT's industry alone.
The dimmable backlight illumination by means of LED strips of the wall and ceiling constructions creates an impressive overall picture, which forms an interesting arc of tension with the rest of the room's furnishings.
And is sure to leave a lasting impression.