EWW exhibition booth Wels
The crowning glory of a special trade fair stand. The EWW Group stands for energy supply, services, technical solutions and much more. They take responsibility for their customers, the environment and the future and have done so for over 100 years. The group of companies from Wels is full of energy and technology for tomorrow.

Making energy for tomorrow recognizable. At the WEBUILD energy saving fair in Wels, the local company EWW had a booth. Between 850 suppliers from more than 10 countries it was a challenge to stand out from all the booths. We managed to do that in the truest sense of the word.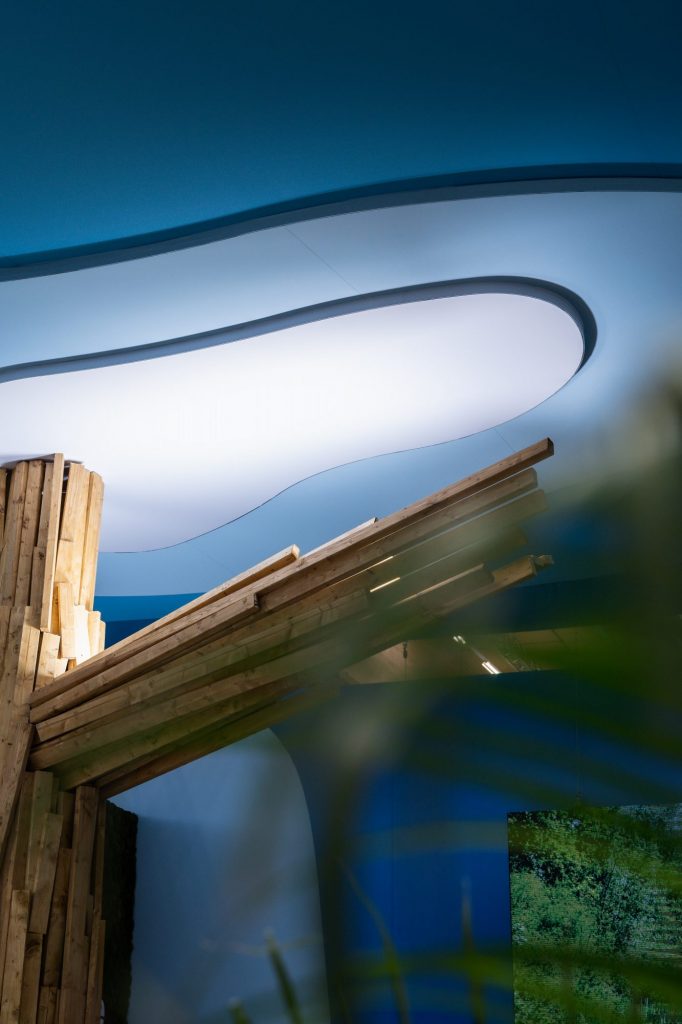 Above the clouds … or in this case under the fair roof a highlight of the fair became visible. Our 4-part treetop made of slimframe frames covered with printed decorative fabric in different shades of blue and illuminated from below.
The entire planning and especially the exact implementation were a great challenge, because the aluminum frames were bent by us and assembled on site – everything had to fit 100%! It fit, as all trade fair visitors could see.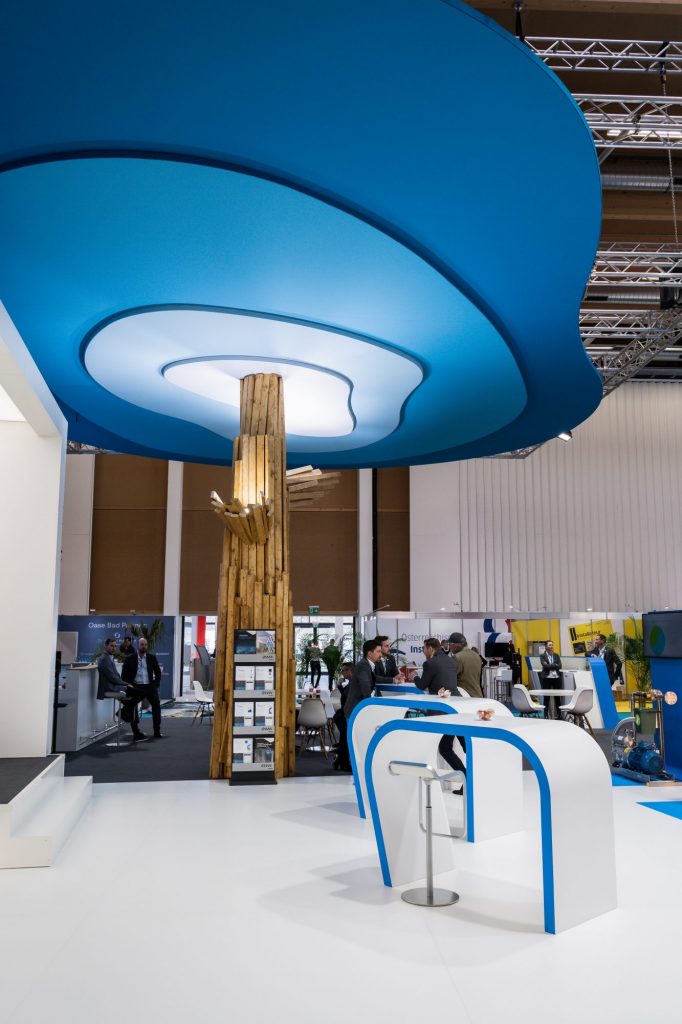 With a 14-meter wide eye-catcher, the EWW Group was able to navigate curious visitors to the stand. Already at first sight the natural and the relation to the environment was shown and a comfortable atmosphere for pleasant conversations under a blue treetop roof was created.