The Bulgarian artist Daniela Kostova provided the subject for the 2019 encasement of the Ringturm in Vienna. And TREVISION skilfully realized it.
Discovering Vienna in a new light.  On behalf of the Wiener Städtische insurance company, the Ringturm turns into a widely visibly artwork in the midst of Vienna's urban space. This project has by now been going for 12 years. It functions as a token of a cross-border cultural dialogue: every year, artists from Austria and Eastern Europe are invited to design the encasement.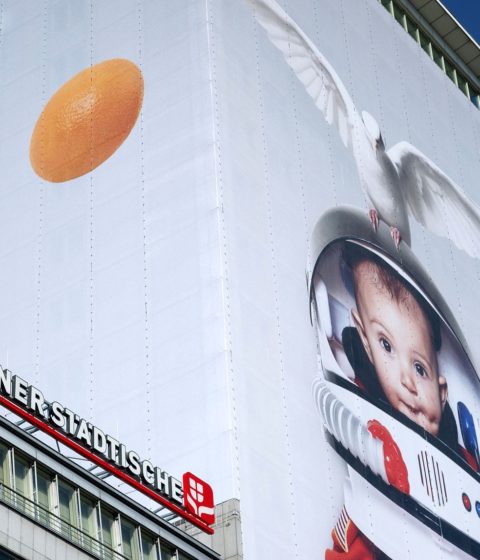 4,700 square meters TREVISION at its best. To let the historical office building on Vienna Ringstraße appear in the right light, the encasement has to be made absolutely stable – and to be produced in the highest printing quality.
Onto the tower and into the ropes.Thirty printed net panels with approximately 3 meters in width and up to 63 meters in length: mounting specialists assembled them professionally on the external facade.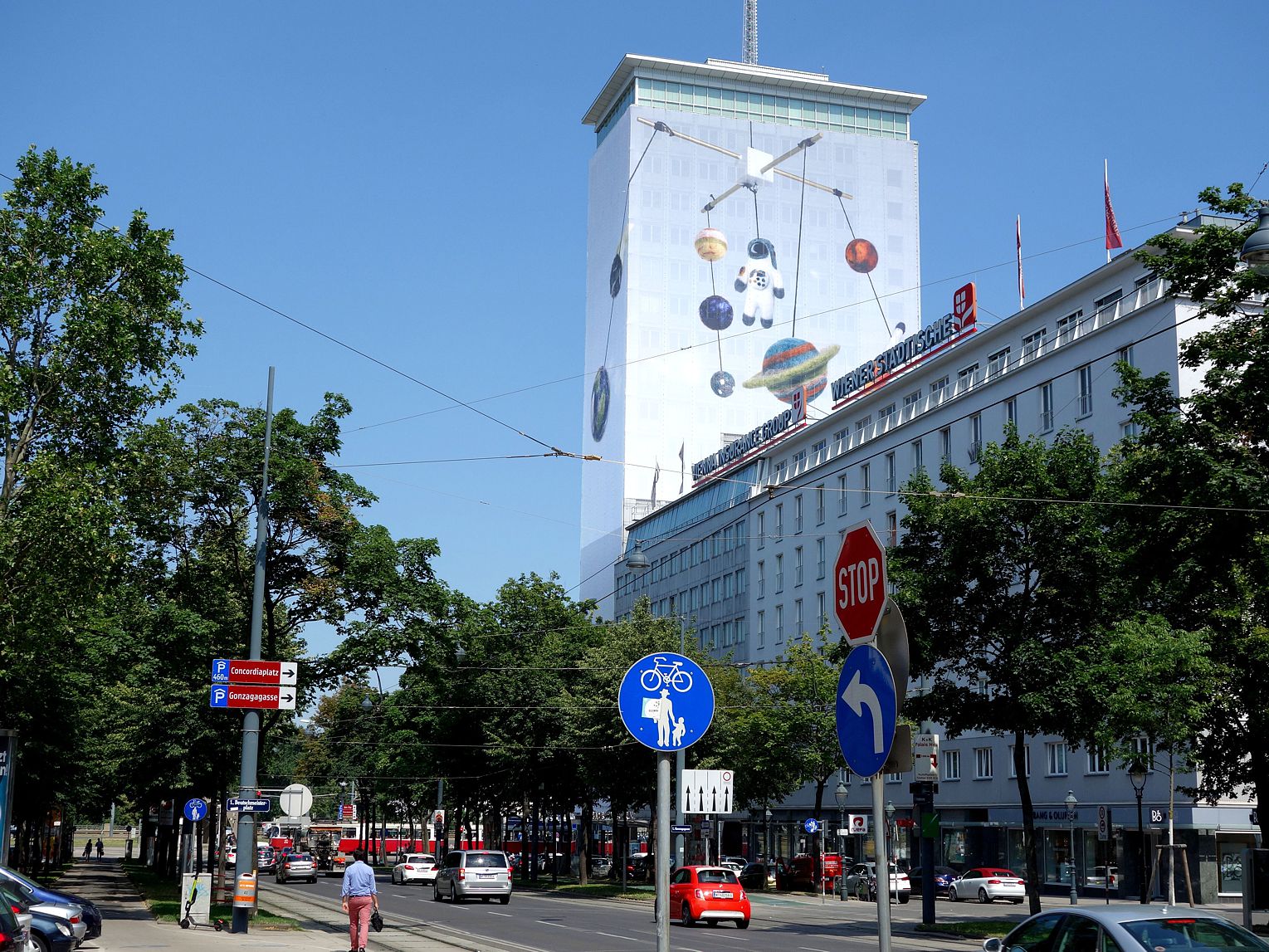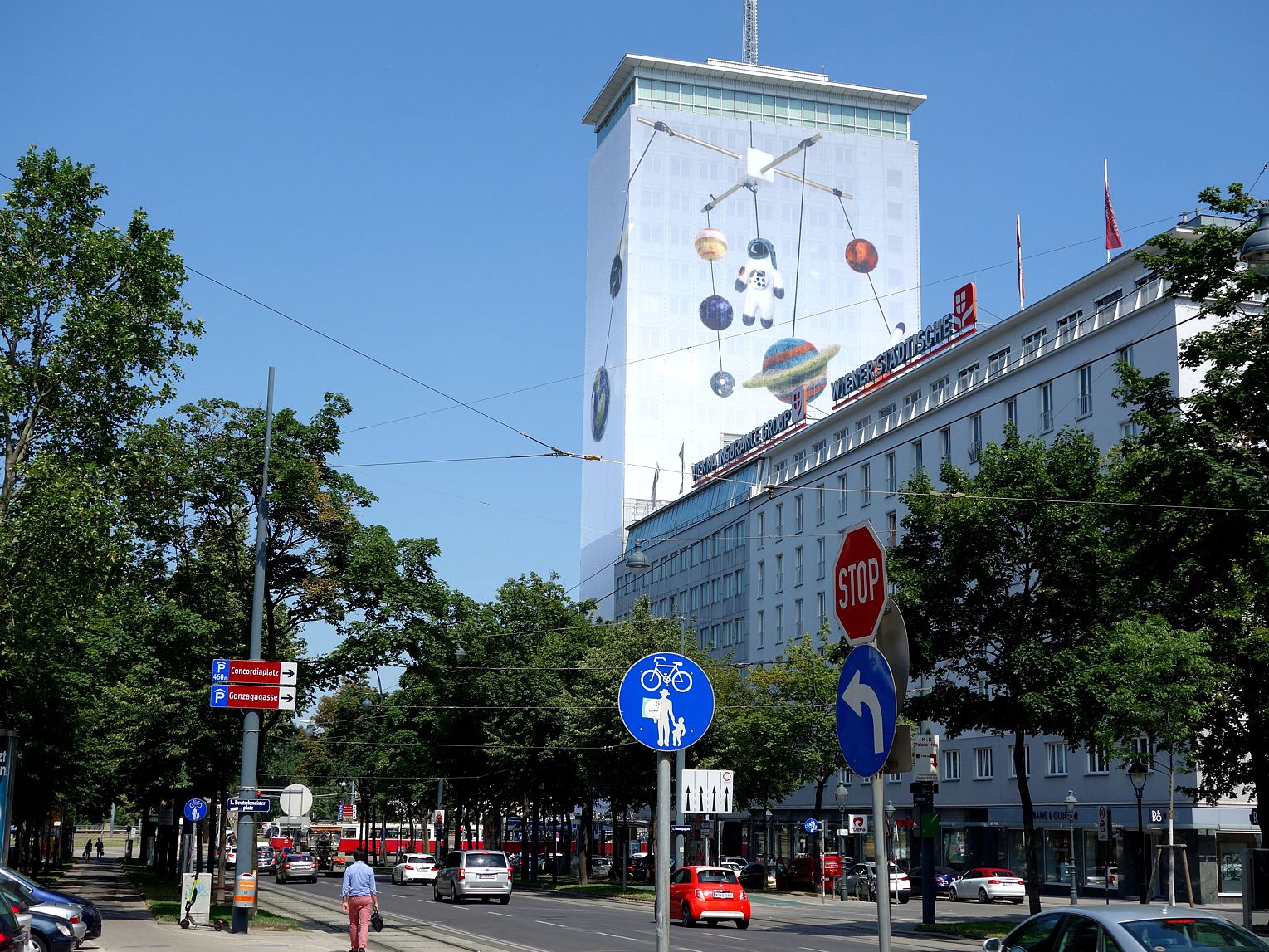 Exposed to sun, wind and weathers. We decided to use high-quality net vinyl for the implementation. Printed with our in-house high-performance digital printer, the encasement withstands all weathers.